City Nature Challenge and more...
DETAILS:
Covid-19: the events below may be cancelled or change depending on developments and in accordance with recommendations from Alberta Health Services and the City of Calgary. Please keep checking back for updated information. ..
Join our Naturalists to learn more about the less common creatures that call the Weaselhead home...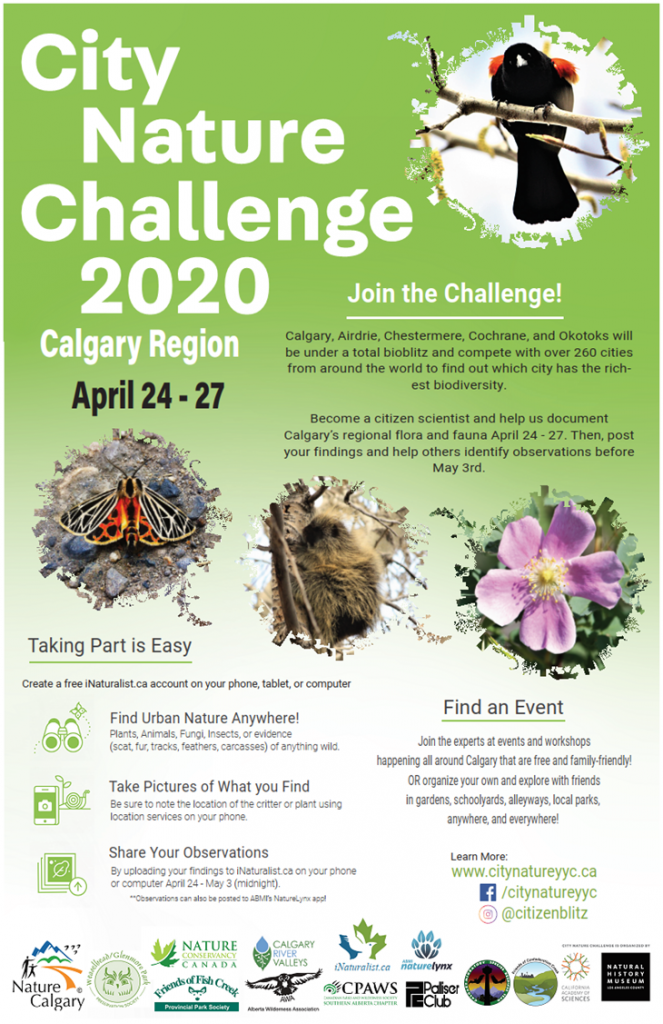 Start the season by helping Calgary compete in the 'City Nature Challenge'...
Meet our Naturalists by the grey shed in the Weaselhead Parking Lot (37th St and 66th Ave. SW) for a guided hike to look for and record as many species of flora and fauna as possible. Upload photos of what you find to iNaturalist and help Calgary achieve its goal of 10,000 observations!
(Bring your smart phone or a camera. Data plan not necessary - photos can be uploaded in the field or at home. Help with using iNaturalist will be available if needed.)
Continue the challenge on May 9th with an evening hike to search for nocturnal flying insects... and on June 20th a daytime hunt for terrestrial insects. (Both events will be lead by expert naturalists to help find and identify species.)
Sign up below...
April 25, 2020
City Nature Challenge in the Weaselhead
Start Time: 9:30 am
End Time: 12:30 pm
contact events@theweaselhead.com to register