City Nature Challenge and more...
DETAILS:
Covid-19: the events below may be cancelled or change depending on developments and in accordance with recommendations from Alberta Health Services and the City of Calgary. Please keep checking back for updated information. ..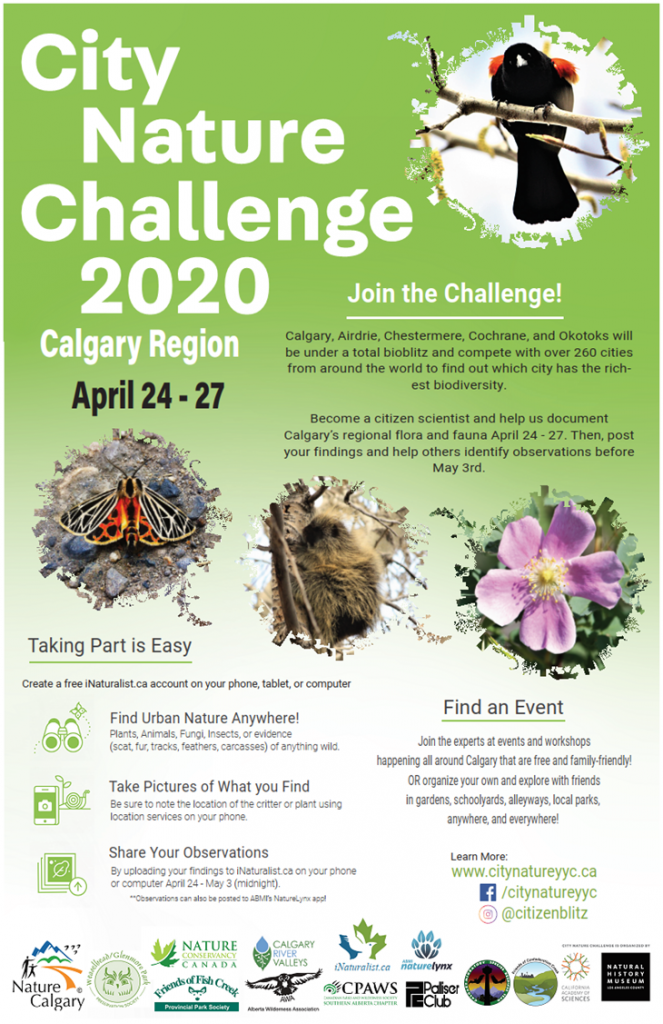 Get out to help Calgary compete in the 'City Nature Challenge'...! Contribute to science while exploring biodiversity in your own backyard or neighbourhood park.
Guided group hikes in the Weaselhead have been cancelled for this event - but it is still easy to participate... take some photos of plants or animals, or record their sounds, whether it be in your backyard, a park, or even in your house, and upload them to iNaturalist.ca. You can upload on the (free) app or use a desktop computer. Here's a video on how to get started
June 20, 2020
Bees, beetles and pond dwellers...
Start Time: 9:30 am
End Time: 12:30 pm
contact events@theweaselhead.com to register