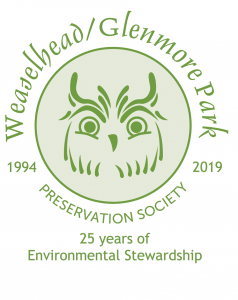 The Weaselhead/Glenmore Park Preservation Society has been working to protect the flora and fauna of the Weaselhead and Glenmore Parks and to preserve the integrity of the Elbow River for 25 years!
Help us protect and preserve the park. Get your $25 lifetime family membership today...
Thanks to all of 2019 Provincial Election Candidates in the Constituency of Calgary Glenmore for their input into our electoral questionnaire. This is an important part of the democratic process and was valuable information for the electorate. We greatly appreciate  that the candidates took time in a busy electoral race to respond.
*****
From the reply from Whitney Issik, Calgary-Glenmore's new MLA: "The Weaselhead and Glenmore Parks are truly jewels and unarguably some of our city's greatest assets, right here in Calgary Glenmore. After a walk, bike, paddle, picnic or wildlife sighting, you feel recharged and it is easy to forget you are in the middle of a major city."
(Download the full response to our pre-election questionnaire here...)
Interested in learning more about the fauna and flora you find in the Park?
Search our extensive and new species database for information on identification, life history, locations etc. and photos. (Many species are missing photos – if you can fill in the gaps with one of yours we would be very grateful! Please email weasel@theweaselhead.com
  For more about the Society, it's history and purpose... read here.
***
Note:The Weaselhead was a former military training ground - if you find any old ordinance - please leave it alone and contact the authorities: UXO_Factsheet_Calgary_Weaselhead (2)