INVASIVE PLANT PROGRAM OPPORTUNITIES 2018 (all tools and equipment provided):
Weeding workshops: Join our workshops every second Sunday 9 - 12.30am
Join Youth Volunteers on Sundays to dig up invasive shrubs and control the spread of other unwanted species. Exact work depends on the season, but be prepared to work off-trail, sometimes in thick undergrowth. Youth 12 and over welcome. Registration not required but we advise letting us know if you plan to come in case of cancellation (eg due to weather).
dates: May 20th; June 3rd and 17th; July 1st, 15th and 29th; Aug. 12th and 26th; Sept. 9th and 23rd; Oct. 7th and 21st.
Or organise your own group to come to help weed and book a date and time that suits you.
If you would like to book a weeding workshop for a group or need more information about what's involved in volunteering - let us know. Contact invasiveplants@theweaselhead.com or call Sarah on 403 200 7738.
Small group weeding events:
Mid-June to mid-July we will be removing spotted knapweed along the river. Because of the terrain and closeness to the water (and having to haul the removed plant material out!), this will be carried out by staff and small groups of selected volunteers.
May - Oct. volunteers are needed to remove shrubs missed by weeding parties - i.e. involves extensive off-trail hiking, searching for, then digging up these plants.
If you are interested in helping with the above let us know when you are available as dates/times are still to be arranged: call 403 200 7738 or email invasiveplants@theweaselhead.com.
Groups meet by the grey shed  in the north west corner of the Weaselhead Parking Lot on 66th Ave. and 37th St SW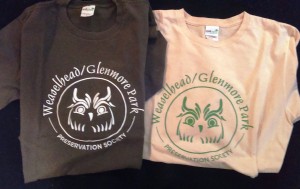 Volunteer with three or more events in 2018 and earn a free Weaselhead T-shirt...!