EDUCATIONAL PROGRAMS THIS WINTER:
TEACHERS AND PARENTS
INDOOR PROGRAMS: The Society has developed a series of free 'at-home field trips' to support students, parents and teachers learning at home…. Details available here.
OUTDOOR PROGRAMS: NEW! SNOWSHOE HIKES and winter programs for parents  and teachers with 'cohorts' or 'learning pods' of students.  Programs have been adapted to accommodate current Covid-19 guidelines. To check availability please see the calendar on the bookings page.
SCHOOL VISITS: Teachers – if you would like a Naturalist to visit your school to lead a guided winter walk around your school grounds or naturalised area, please contact education@theweaselhead.com
ORGANIZED GROUPS
Bring your Scouts, Girl Guides or any group to explore the Weaselhead, or book a SNOWSHOE HIKE. We offer custom programs that meet City and Provincial Covid-19 guidelines for participants ranging in age from young children to senior citizens. Allow the Weaselhead Naturalists to enrich your understanding and connection to Nature. Find out how you can help support the plants and animals that share our city . Email education@theweaselhead.com to discuss details.
COVID-19 PRECAUTIONS: indoor events will require participants wear a face covering or mask, outdoor events will require a face covering or mask to be worn when physical distancing cannot be maintained; please read the full list of precautions before making a booking.
___________________________________________________________________________________________
IN-SCHOOL PROGRAMS – booking 2021 only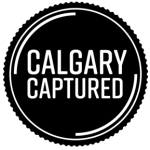 Watch a short video of one of our in-school programs: Bring Nature into YOUR Classroom
New free presentations for 2020…. In partnership with 'Calgary Captured', a Calgary-wide citizen science project, the Society is offering free in-school presentations January to April and November to December inclusive, that explore biodiversity,  human impacts on our environment, and the need for co-existence with urban wildlife.  For details go to our 'indoor programs' page.
 OUTDOOR FIELD-TRIPS FOR SCHOOL GROUPS – booking 2021 only 
COST OF PROGRAMS – booked for 2021
in-school programs $110/class (40-60 mins. depending on grade)
in-school presentation to prepare students for an upcoming field-trip $95/presentation (45 mins.)
outdoor field-trips $220/class full-day field-trip (5 hrs.); $130/class half-day field-trip (2.5 hrs.)
Maximum 3 classes per day; maximum 30 students per class; *$5 charge for each student over 30/class max.
 CUSTOM PROGRAMS
Our knowledgeable Naturalists can deliver a custom field-trip to meet the needs of your classroom. Provide us with your expectations and we can compliment your in-school activities while exploring the Weaselhead and Glenmore Parks.