Thanks to all who participated in our nocturnal moth lighting event on July 25th to celebrate National Moth Week … and a special thanks to our host, David Lawrie "Physics Dave" president of the Alberta Lepidopterists' Guild. National Moth Week 2020 is a global citizen science effort to document moths and introduce mothing to a larger community. Observations are submitted via iNaturalist or through the National Moth Week Flickr page. This event was co-organized by Citizen Blitz.
Four areas suitable for setting up moth sheets and lighting gear were chosen prior to the event, aiming at accessibility, attracting the largest variety of moths, and avoiding interference with the other activities going on in the park.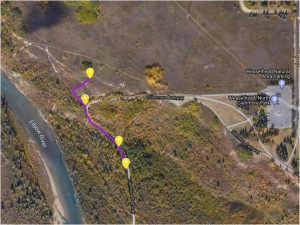 Figure 1: 'Flight By Night' moth lighting stations where participants could perform their own walking tour and join David Lawrie to learn about the lifecycles and distribution of moths, as well as the design and setup of moth lighting. Visit the map here to view photos of our event!
At 8.30pm we started with David showing us some of his mounted collection of butterflies and moths (lepidoptera) both from Alberta and around the world… and giving us a fascinating introduction to the diversity of lepidoptera in Alberta, effects of light pollution, and even the science behind the lights themselves. He then showed how to set up a moth sheet and demonstrated that anybody could use these same skills to discover moths anywhere, including in their own backyard!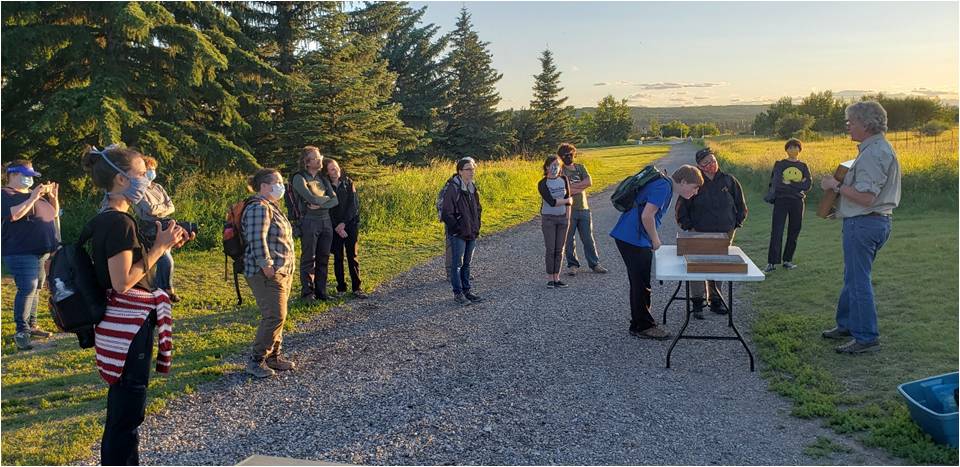 Figure 2 David introducing us to lepidoptera… and why moths are mysterious and understudied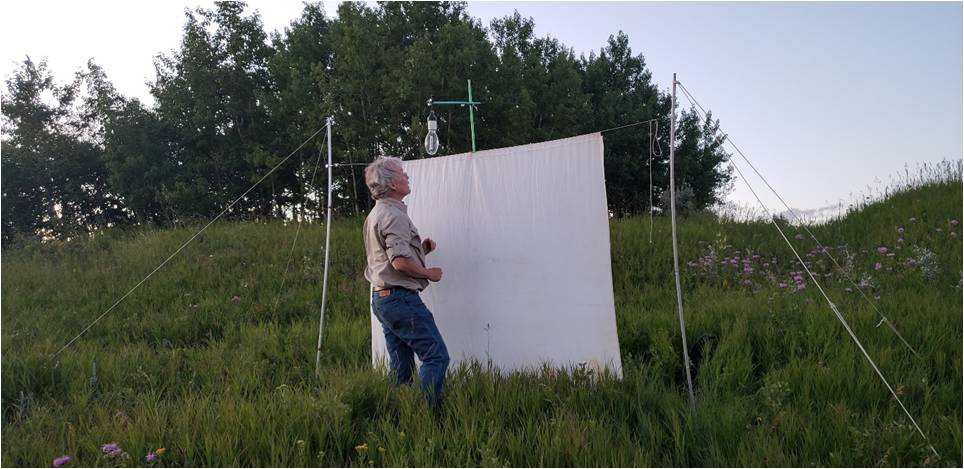 Figure 3: With a bit of help from some participants, the moth sheets were hung just before dark.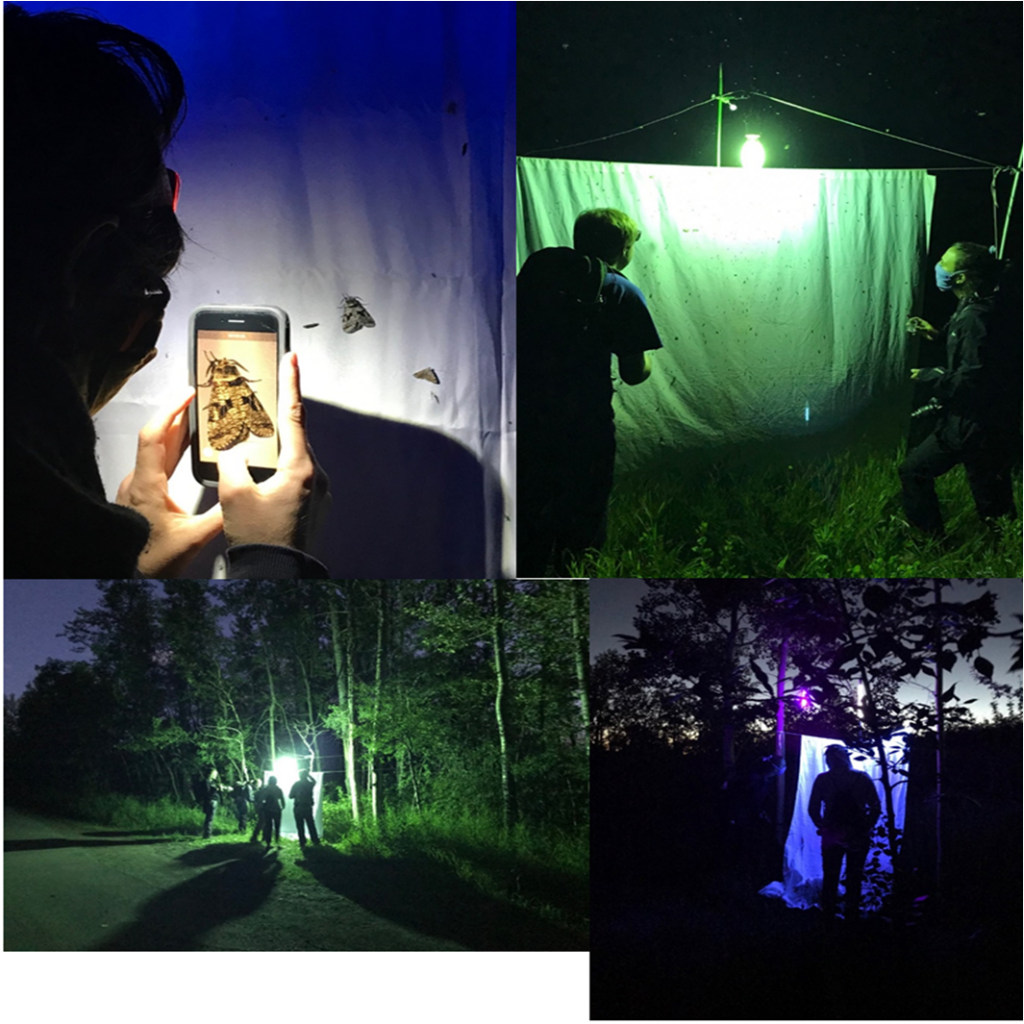 Participants were able to walk independently between four separate moth sheets to observe and photograph the insects attracted to the lights. (Figure 4 on left: Images taken by participant Christina Reynolds)
The event wrapped at 1.00 am with participants still enthusiastic about their future moth adventures! Every single person asked David or WGPPS staff questions and new friendships were made. Many asked if more nocturnal events could be hosted in the park… and we'll try! WGPPS will continue to look for other stewardship and conservation groups to collaborate with in growing awareness, education, and citizen science in the park.
Images from the event were shared to the iNaturalist National Moth Week Project. This also helped add new species to the iNaturalist Weaselhead Park Biodiversity project. A total of 262 observations were shared to iNaturalist, accounting for 59 + species.
Many thanks to Matt Wallace for his hard work organising this event and for the generous support of a TD Park People Grant.