Join us for our 2022 AGM – More details and schedule coming soon.
Monday, November 14, 2022, 7:00-8:30pm
Palliser Bayview Pumphill Community Association
2323 Palliser Drive Southwest
Calgary, AB T2V 3S4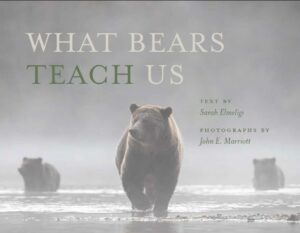 With special guest speaker Sarah Elmeligi on What Bears Teach Us:
Sarah Elmeligi is a PhD interdisciplinary conservation scientist, planner, and community engagement specialist. She values innovative solutions that integrate scientific evidence with other ways of knowing to improve the fundamental relationship between people and nature.
Sarah's Masters and PhD integrated biological and social research to understand how bears and recreationalists share some of western Canada's most prominent parks and protected areas.
Doors open 6:30pm
AGM & Presentation – 7:00pm
Drinks and refreshments by donation.
In Person and Online via Zoom options
Registration Required for both: https://www.eventbrite.com/e/2022-weaselhead-agm-tickets-425459519877