Halloween Night (and Day) Hikes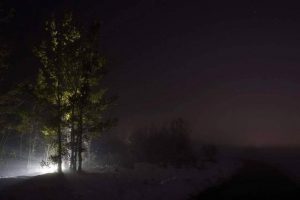 Sunday, October 30, 2022, 3-5pm
Monday, October 31, 2022 8-10pm
North Entrance, in the parking lot at the corner of 37 St. & 66 Ave
Join us for a night hike through the Weaselhead this Halloween!
Learn about and seek out nocturnal creatures that call Calgary home, such as bats, owls, flying squirrels and more!
Hike will be about 4-5km in length- partly on paved pathways, and partly on uneven hiking trails. Please wear appropriate footwear and dress warm. Bring a headlamp or flashlight. We recommend one with a red light (or putting red tissue paper in front of light, to have less impact on the wildlife.
We will meet by the North Entrance, in the parking lot at the corner of 37 St. & 66 Ave.
October 30, 2022 will be directed at kids and families.
October 31, 2022 will be directed at adults – although kids are welcome to attend.
Dress up in costume if you like!
Members: FREE
Non-Members: $15
Children 12 and under: $5
Become A Member! (Individual $20 per year/Family $30 per year)
https://theweaselhead.com/membership2/
Register here:
https://www.eventbrite.com/e/halloween-night-hike-tickets-424620179387