Join us an evening of speakers presenting on living with wildlife in Calgary.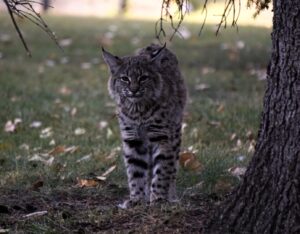 Tuesday, September 20, 2022
6:30-8:00pm
Mollie's Market (VCA Animals Hospital)
11162 11th Street Northeast, Calgary, AB, T3K 2R5
Topics will include:
What wildlife can be found in and around Calgary based off wildlife cameras from the Calgary Captured program.

Proper pet etiquette when visiting natural spaces within Calgary. What you can do to keep wildlife and your pets safe.

How you can help nocturnal wildlife by reducing light pollution in your home and neighbourhoods.
This event is FREE.
Snacks, wine and beer and non-alcoholic drinks will be served by donation.
Raffle prizes donated by Patagonia Calgary.
Pets are welcome in the building, but must be in a carrier or on leash
Registration Required: https://www.eventbrite.com/e/living-with-wildlife-tickets-404265487957