Missed our AGM?
Watch presentations here:
Jody Allair on Building Connections: Birds and Volunteer-based monitoring in Canada
Lisa Dahlseide giving a summary of our 7 year Southwest Calgary Ring Road impact Study
Weaselhead AGM
November 13, 2023 7:00pm
Haysboro Community Association (1204 89 Ave SW, Calgary, AB T2V 0W4)
Online option via Zoom
2023 AGM Presentations include:
Update on our Southwest Calgary Ring Road (SWCRR) Impact Study
with Naturalist Lisa Dahlseide
Join us for a summary of the Southwest Calgary Ring Road (SWCRR) Impact Study. The objective of the seven year biophysical aspect of the Study was to assess the impacts of the SWCRR on selected environmental indicators and compare these with those predicted in the Environmental Impact Assessment. Were the mitigation efforts implemented during the construction and operation of the road effective? How were birds, mammals, amphibians, invertebrates, vegetation, noise and water quality affected? Join us to find out.
Citizen Science Presentation
Building Connections: Birds and Volunteer-based Monitoring in Canada
with Jody Allair from Birds Canada:
This presentation will provide an overview of the bird-focused volunteer-based monitoring (Citizen Science) landscape in Canada and highlight several different categories of programs that we employ at Birds Canada. These programs help researchers collect vast amounts of high quality data to help understand and conserve birds. If designed properly they can also give people a glimpse into the scientific process and make it accessible. Beyond just the data, engaging volunteer-based monitoring programs can help build connections to the subject matter, bridging the disconnect from nature, and create a community of engaged volunteers.
Bio: Jody is an avid birder and naturalist who enjoys sharing his enthusiasm for the natural world. He is the Director of Community Engagement at Birds Canada where he is the co-editor of BirdWatch Canada Magazine, producer of the Warblers Podcast and a coordinator of eBird Canada. Jody delivers various education and outreach programs to audiences across Canada and has written numerous articles on birds, birding and connecting with nature. He has appeared on CBC's Rick Mercer Report, presented at Ideacity, was a featured bird expert on Season 2 of the Love Nature Television series Battle of the Alphas and is a regular guest on the American Birding Association podcast. In addition to his work at Birds Canada, he also leads national and international birding tours with Eagle-Eye Tours.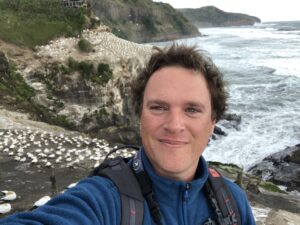 Doors open 6:30pm
AGM & Presentation – 7:00pm
Drinks and refreshments by donation.