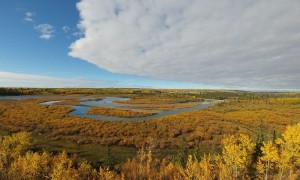 Please Join Us!
When: November 2, 2017
Where: Lakeview Community Association 6100 34 St. SW
Doors & Refreshments: 7:00pm
Meeting: 7:30pm
In addition to the Agenda below you can expect:
Poetry performance by Naturalist Audrey Lane Cockett
Findings of initial results of our SW Ring Road Impact Study of the Beaver Pond presented by Naturalist Cassiano.
Agenda
7:30 pm Call to Order (doors open at 7.00pm)
Appointment of Recording Secretary

Appointment of Patricia Prevey to record Meeting Minutes
Approval of 2016 AGM Minutes
Approval of 2017 AGM Agenda
President's Report (Paul Finkleman)
Executive Director's Report (Sarah Nevill)
Treasurers Report (Heather Sheppard)

Presentation of the audited accounts for 2016/2017
Nominations for Board of Directors*

Nominations from the floor
Approval of new Board of Directors.
Additional Business Presented
Meeting adjournment
*Current Directors: Paul Finkleman, President; Heather Sheppard, Treasurer; Pat Prevey, Secretary; Gary Haerle, Education Director;  Rosemarie Foley, Nominations Director; Lindal Heppner; Susan Ryan; Yves Dansereau, Jeromy Farkas