Weaselhead AGM 2020
with guest presentation on the Christmas Bird Count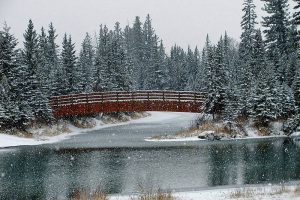 December 9, 2020
7:00-8:30pm
Sign on at 6:50pm for slideshow presentation
Online via Zoom
(Link will be provided once registered)
If you missed the presentation you can watch it online here:
https://www.youtube.com/watch?v=dTXpnjN9WS8&t=27s
Christmas Bird Count (CBC) is the longest-running citizen science event on earth (1900-2020). It's about community and of course, birding. People around the world organize to identify and count every bird within their local 80 kilometer circle. Calgary has been involved since 1952. Weaselhead/Glenmore Park Preservation Society (WGPPS) is proud to present Canada's top CBC experts Yousif Attia (Birds Canada CBC Coordinator) and Phil Cram (Calgary CBC Coordinator) to discuss the history and importance of the CBC and how you can become involved in this amazing winter citizen science event in the field… and in your backyard!
As CBC is an international event, this year the Weaselhead/Glenmore Park Preservation Society (WGPPS) online AGM is open to the public (including those outside of Calgary) to learn more about the CBC and how they can become more involved in citizen science in their communities.
We invite all members (and the public) to stick around afterwards to learn about WGPPS during our AGM.
See our 2020 Weaselhead AGM Agenda, Minutes of the Weaselhead 2019 AGM, and 2019 to 2020 finances
This event is FREE but registration is required to receive Zoom link! Register here
New to Zoom? Download instructions on how to participate here.

Help protect the rich biodiversity of the Weaselhead in the heart of Calgary & support environmental education! Consider Making a donation to the Weaselhead/Glenmore Park Preservation Society!
About the Presenters:
Yousif Attia:
Yousif Attia was inherently drawn to the natural world at a young age in his home province of Alberta. He began studying about the natural history of birds and mammals as a juvenile, and that eventually turned into a full "fledged" avian career.  He is currently in the role of Citizen Science Coordinator at Birds Canada, managing the Christmas Bird Count and eBird in Canada.  He is also a tour leader with Canadian based Eagle-Eye Tours. Birding and field research and leading tours have taken him to many amazing places but his primary areas of interest are the nuances of bird vocalizations, migratory bird behavior and conservation biology. Yousif's unwaning passion for birding is transparent and he is always eager to share his enthusiasm with others.
Phil Cram:
Phil has been the Calgary CBC compiler since 2002. Phil emigrated from England in 1969, and began a career in the oil industry in Calgary. After several postings with his family in North America and overseas, Phil settled in Calgary upon retirement in 1998. Besides birding, Phil enjoys hiking, golf, travel and a nice glass of wine.
Learn more about the Christmas Bird Count
Hope to see you there!